Dr. Craig Boatman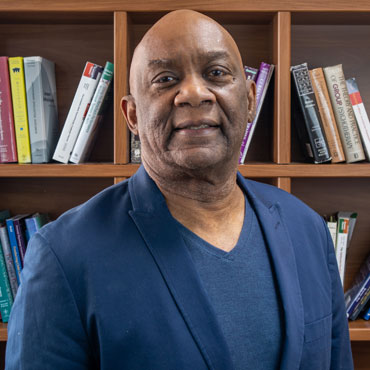 Licensed Psychologist
Dr. Craig Boatman is a native of the Washington metropolitan area and a licensed clinical psychologist in Maryland and has over 35 years of experience in addressing a broad range of mental health concerns (e.g. grief and loss, relationship stress and life transitions) and offers treatment to individuals, couples and families.  
Throughout his career he has provided psychotherapy in a variety of clinical settings. These have included college counseling centers, community health centers and correctional facilities.  During his employment at the  college counseling centers, located at Northeastern University, University of Maryland  Baltimore County and Harvard Law School, he delivered  clinical services to their undergraduate and graduate students as well as to their profession staff and administrators In addition to working in the above academic institutions, he has worked in correctional and community mental facilities Jessup Correctional Institution, Greater Lynn Community Mental Health Center and Baltimore Medical Systems- providing individual treatment and workshops (i.e., anger and stress management) to underserved multicultural populations in urban settings. 
His career path has also provided him with opportunities to develop and conduct trainings in educational settings on issues of diversity and multiculturalism. In particular, he assisted in the development of curriculum focused on improving the patient-doctor relationship while employed at Harvard Medical School.  He has also served as a research coordinator involved in clinical studies addressing treatments for anxiety and depression and the role of genes in bipolar disorder while working at Howard University Medical School.  
Currently, his professional focus is on using therapies which are a part of the practice of Mind Body Medicine.  The basic thrust of this approach is to improve one's capacity in the areas self-awareness, self-expression and self-care in order to promote one's mental as well as physical health. His professional vision is to expand the use of mind body techniques to individuals and families who are unaware of the benefits that these mental health interventions can have on the quality of one's life by reducing toxic stress.
Dr. Boatman accepts appointments at our Maryland location.
Education: Dr. Boatman obtained his undergraduate degree from the University of New Hampshire (1968), his M.A. degree in Social Psychology from Boston University (1972) and his Psy.D. in clinical psychology from Williams James College (1988) with The following specializations: family and group therapies.  
Clinical Intern Experience
Kennedy Memorial Hospital for Children Brighton MA, 9/1985 – 8/1986
The Family Project Solomon Cater Fuller Mental Health Center Boston MA,  2/1982 – 6/1985
Greater Lawrence Community Mental Health Center, Lawrence, MA, 9/1983 – 6/1984
Professional Programs, Clinical and Community Psychology, Boston City Hospital Boston MA, 7/1974 – 8/1976
Credentials: Licensed Psychologist (Maryland: #03899)